The count down is on! Three months to December. Which also means down time for the most of us. But let's be honest, the lazy beach days with the book in hand is a stuff of fiction. We'll most likely get the most of our nose-in-book time during travel or transit to our holiday destinations. I have a short list of local fiction that came out within the past year that I am interested in.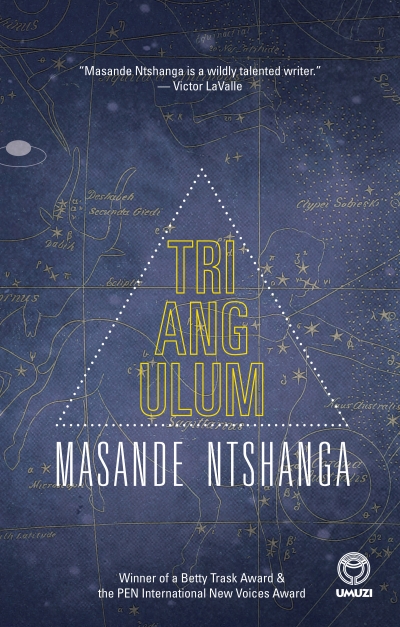 No. 1
At the top of my list is Triangulum by Masande Ntshanga published by Umuzi (an imprint of Penguin Random House SA). It has a mix of science fiction, dystopian future, philosophy, and South African history; all the things I love. The story follows an Eastern Cape girl who is a math prodigy dealing with the loss of her mother and her quest to solve her disappearance. It is presented as a message from the future in the world on espionage, shadow corporations, eco-terrorists and hackers.
No. 2
Rusty Bell by Nthikeng Mohlele published by Jacana Media, is Ntshikeng's third novel. The story follows Michael, a corporate lawyer, and it is set in corporate Sandton City. The Google review calls it "an appallingly wise examination of the perils of being human." It is a humorous examination of life.
No. 3
But deliver us from evil- is a novel by Botswana's Lauri Kabuitsile published by Penguin Random House. The story is set in 1871 and follows Nthebolang and her mother who must flee their home after her father has been accused of witchcraft and sentenced to death. It's a clash of culture and faith where Nthebolang must fight for the life of her friend years after her childhood ordeal who is also accused of witchcraft and could suffer the same fate her father did.
No. 4
An image in a mirror by Ijangolet S Ogwang published by Jacana is a story of Nyakale and Achen, identical twins ripped apart by their mother's decision to give one of them away to her sister in South Africa for a shot at a better life. It is set in both Uganda and South Africa, and focuses on their reunion twenty years later.